With so many credit cards to choose from these days, it can be a little daunting make sure you're choosing the right one. The benefit of having so many to choose from though, is that there is likely to be one that suits your budget and lifestyle. Everyone wants to get a great deal, but percentage rate alone shouldn't be your deciding factor.
So let's look at why you need a credit card. Some people need to get a credit rating or score behind them before they can qualify for a major loan, such as a home loan. In this case it would be wise to choose one with a low limit and no (or very small) annual fees. If you do decide to use it, make sure that it is paid in full at the end of each month. This way you'll get a great credit rating, it won't greatly effect your borrowing power and you won't end up in debt.
Some people prefer to carry a credit card for general purchases because they want to leave their pay-check sitting in a line of credit or some other offset account to save them interest. This also works well provided the account is paid off at the end of each month – without fail.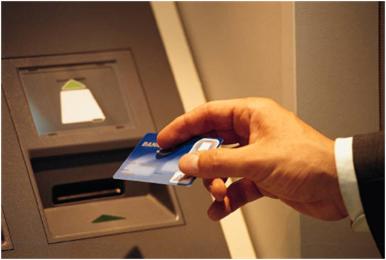 If you're planning to take a vacation and prefer not to carry cash on you a credit card can be a good option. Visa, for instance is accepted by more retailers than any other card. You can also withdraw cash at an automatic teller machine (ATM). If you want to use your card this way, look for credit cards that offer the lowest possible interest rate for cash withdrawals. Some even offer free travel insurance.
There are many options that come with credit cards and that's why you need to be selective. Some finance companies will attempt to seduce you with a low introductory interest rate. Some offer 0% balance transfers from a competitor's credit card to entice you.
But remember these have a 6 or maybe 12 month limit, then their normal interest rates apply. Remember this, because the interest free period will be over before you know it and then you need to be able to make the normal monthly interest repayments. Of course you get to decide whether you pay off the entire balance owing at the end of each month(which is a very good way to manage your credit card), or if you will only pay the minimum amount required. If you are disciplined enough to pay off the balance each month, then a card with a higher interest is acceptable, providing it offers 55 days interest free.
There are several companies that offer to reward you for using their card. Some offer frequent flyer points and various other cash or bonus items. This can work well if you make regular large purchases, such as a business that buys stock or hardware items. Points can accrue quite quickly like this. Again, it comes back to your particular circumstances and being disciplined about clearing the monthly repayment every month.
Now if you are in a bit of a bind and are using a credit card to temporarily get you out of trouble, you need to look at the minimum monthly payment required. This usually is around 3 to 5 percent of the outstanding amount, but can be as much as 10 percent. And of course the interest rate is very important in this case. Look for the lowest possible interest rate, and try to make more than the minimum repayment each month.
Credit cards are a handy alternative for cash when used responsibly. Please remember though, that many people get themselves into financial trouble because they treat their credit cards as if they are cash. They are not cash – so bear in mind that it always has to be paid back and that it will cost you for the privilege of having one.
With all of this in mind, do some research and choose a credit card that suits your situation. And if you can't see how you might pay it off, perhaps now is not a good time for you to have a credit card.
To Your Success,